I organize, curate and perform visuals at a series of underground dance parties called Mutual Dreaming. The events are focused on analog electronic live acts, vinyl DJs and immersive projections.
Artists who have performed include: Beautiful Swimmers, DJ Veronica Vasicka, Traxx, Beppe Loda, Andrew Morgan (PPU),  Blues Control, Steve Moore, Innergaze, DJ Ron Morelli, Steve Summers, Ital, SSPS, Protect-U, Soft Metals, Professor Genius, Forma, Xosar, Jonas Reinhardt, Slava, Driphouse, Jan Woo + more.
Join mailing list here. Click on fliers for more info.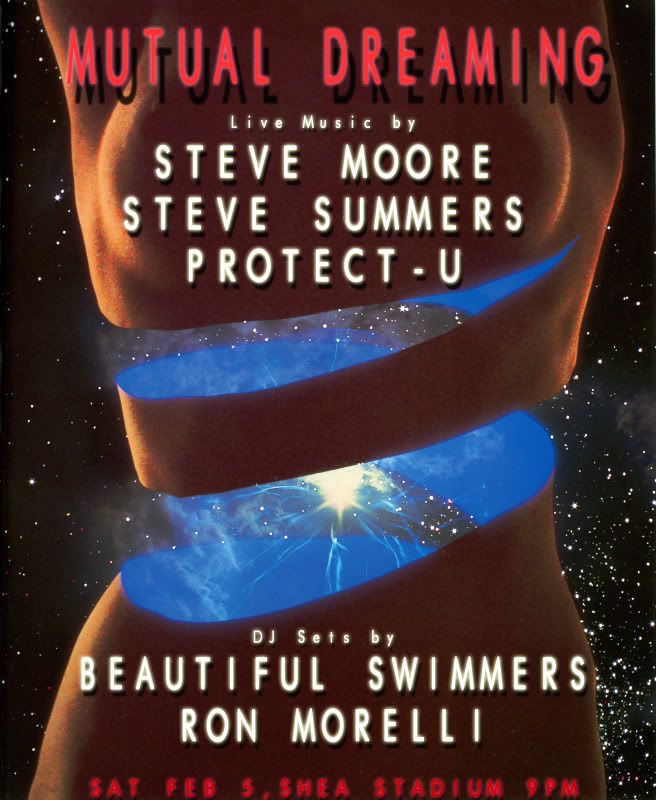 Forma Live at Mutual Dreaming, Nov 5 2010 by MutualDreaming
Innergaze "Machine Speak" Live at Mutual Dreaming, Nov 5 2010 by MutualDreaming
Jordan Redaelli Live at Mutual Dreaming, Nov 5 2010 by MutualDreaming